National Intelligence Search Program 2011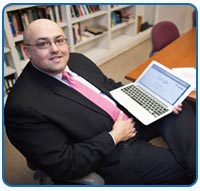 NISP:-
To be a torch bearer in the path of "earn while u learn" concept for the unemployed and job- seeking youth .We have designed a course that can be a turning point in the careers of innumerable students who find it hard to make their mark after completing 10+2 or graduation courses. Nowadays you find a lot of coaching institutes that have woven a web around simple and gullible students by making many hollow and false promises which ultimately fall flat when they end up completing their "dream" courses. Students often fall into their trap and end up losing their parents' hard earned money. This is our genuine and sincere attempt towards an honest and dependable "earn while u learn" concept. We are distinct in our field and don't fall in the "money grabbing machinery" that exists in market in the form of various coaching institutes doling out goodies for their students.

We would concentrate more on practical learning and its implication instead of whiling away our time on mundane, monotonous and insipid theoretical sessions, we gel well with a lot of corporate houses and would get their everlasting and unflinching support for the Endeavour of our students.
We are providing completely cashless scholarship and sponsorship program.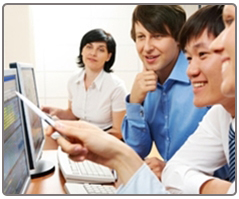 we are organizing NISP (National Intelligence Search Program)by our organization(Intellicube Technology Pvt Ltd) for the betterment of students. NISP is a part of Intellicube technologies which is conducted under the guidance of our experienced officers. The main motto of INSPARC TECHNOLOGIES is to promote.
What you will get ?
Participation certificates, Educational CDs & Magazine to students who would appear in exam NISP -2011.
One Educational Audio/Video CDs is equivalent to 5 year of formal education
Interesting & Innovative concepts that are contained in the CD can be used by parents to motivate and guide their children for futuristic education and out of the box learning system.
Sub sized form for Rs10/- are for students coming from economically weaker section of society.